WEDDING VIDEOS | COMMERCIAL VIDEOS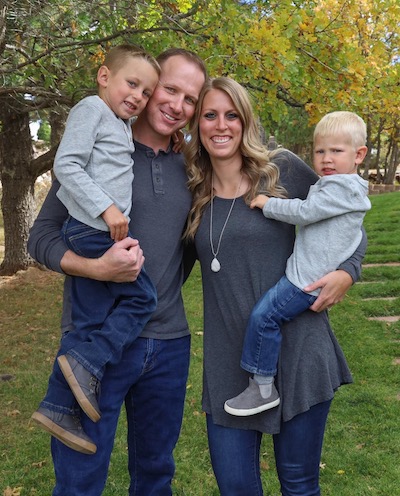 Welcome to Partridge Productions
Wedding film production co. based in Colorado Springs
Partridge Productions is a family owned business operated by Joey and Jillian Partridge. We specialize in producing the video of your dreams! Whether you are looking to capture your special day or grow your business, we want to help tell your story. Our passion is our business and, combined with our years of experience, we will work side-by-side with you to make sure we produce the beautiful, cinematic video that you deserve.
Location: Colorado Springs, CO
At the foot of Pikes Peak looking over the beautiful city of Colorado Springs, Andrew and Maggie share their special day. Surrounded by friends and loved ones, come see the highlights of their wedding day!
Location: Black Forest | Colorado Springs, CO
High School sweethearts Kirsten & Carson tie the knot in the heart of  snow- covered Black Forest, Colorado. This beautiful young couple start their journey together as they cherish each moment of their wedding day. See the highlights here!
Location: Black Forest | Colorado Springs, CO
Just married! Matt & Hayla couldn't wait to say "I do" at the Wedgewood Wedding Venue on Black Forest, Colorado! Come feel the love of this beautiful wedding on their highlight video!
CINEMATIC STORYTELLING
OF YOUR LOVE & YOUR LIFE
The newest branch of the United State Military; Space Force. We had the opportunity to create this demo for the Space Force to promote, support, and show that the sky is no longer the limit!
The #1 DJ in Colorado! HEPS DJ and Photo booth wanted to share why they should be your choice for event DJ!
Kids on Bikes (Non-profit) Promo
A wonderful non-profit organization sharing their mission with the City of Colorado Springs. Helping kids stay involved and stay active through their love of bikes!
To see if I'm available, learn more about my pricing, or ask any other questions about my work, please send me a message.
What our clients have to say about us.
"Joey did an amazing job of helping me tell my story through a video Book Trailer for my book, My Million-Mile Journey. He and Jill were professional, creative and thorough throughout the entire process. Plus, they had genuine interest and care for my project and it came through in the finished product. My Book Trailer post on Facebook has gotten the most responses out of all my posts.Thank you Joey and Jill!"
"Absolutely talented and professional. The very best!"
"Partridge Productions put together a testimonial video for the company I work for, Springs Pediatric Dental Care, Clinton Callahan, DMD. They were extremely professional, paid close attention to detail and made it such a fun experience for everyone involved. Great prices too!!"
"I used Partridge Productions for my wife's birthday and I can honestly say that it was the greatest birthday she has had. It was such a great experience working with Joseph. I came to him with an idea for a short birthday video and it turned out better then I could have ever imagined. My wife was in tears she loved it so much. I can't thank Joseph enough for making this the best birthday present my wife has ever had. Thanks!"